Looking for some inspiration on where to go on your VW Campervan hire Yorkshire break? Here's some suggestions to make the most of the fresh air and beautiful sites that Yorkshire has to offer. We've also suggested a local campsite that gets good feedback and nice facilities.
1. Hike The Yorkshire 3 Peaks Challenge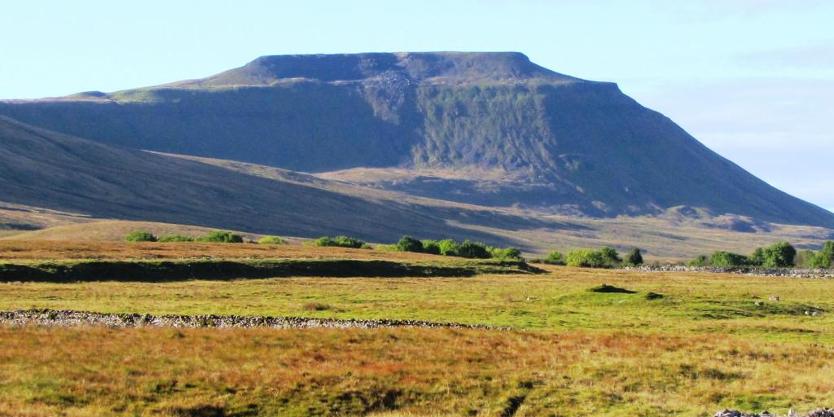 This hillwalking challenge follows a circular route that starts and finishes in Horton-In-Ribblesdale (with a lovely campsite and couple of good pubs to choose from). At around 24 miles, the route takes in the 3 wonderfully contrasting mountains of Pen-y-Ghent, Whernside and Ingleborough. It passes through a fascinating landscape that's packed with geological features and beautiful Yorkshire Vistas.
The challenge is to complete it in under 12 hours, but you'll get a nice early start if you pitch your VW campervan at the campsite at the starting point!
Campsite Suggestion: Holme Farm Campsite, Horton-In-Ribblesdale
2. Walk the stepping stones at Bolton Abbey Estate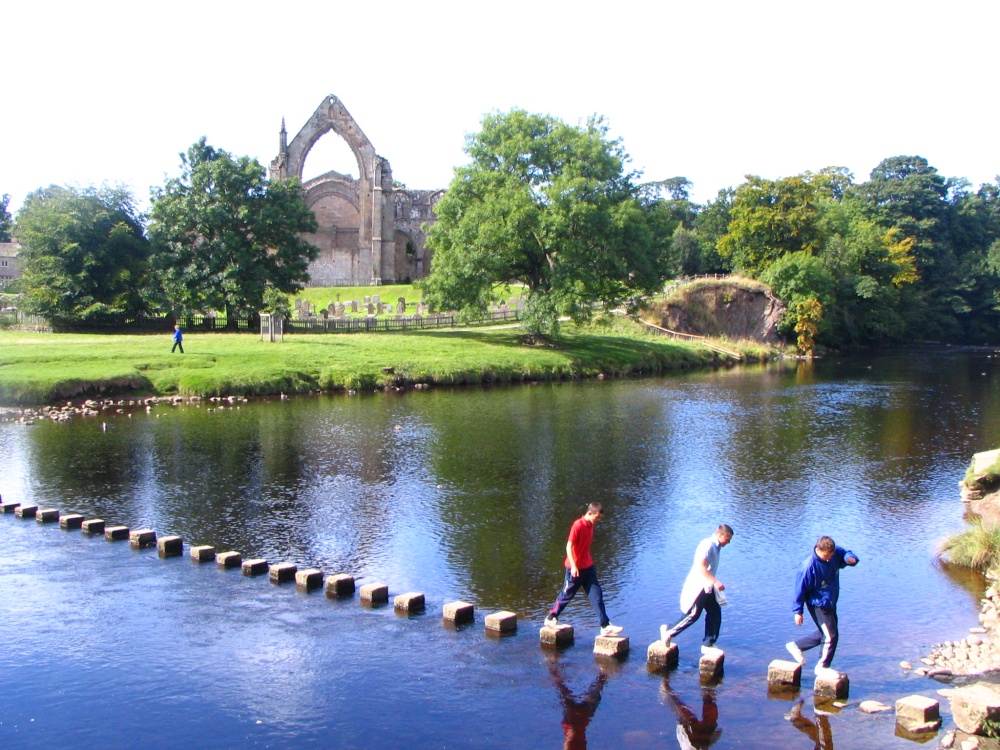 Bolton Abbey is a beautiful estate with Abbey ruins, lovely woodland walks and riverside strolls. Pull up your VW Campervan for a picnic and dare to walk over the River Wharfe on some precarious looking stepping stones! It also has an amazing ice cream parlour for a refreshing treat on a hot day.
Over the summer months, there is also the Bolton Abbey "Welly Walk", which is great family fun negotiating a load of kid friendly assault course obstacles.
Campsite Suggestion: Catgill Farm, Bolton Abbey
3. Climb the Cow and Calf rocks in Ilkley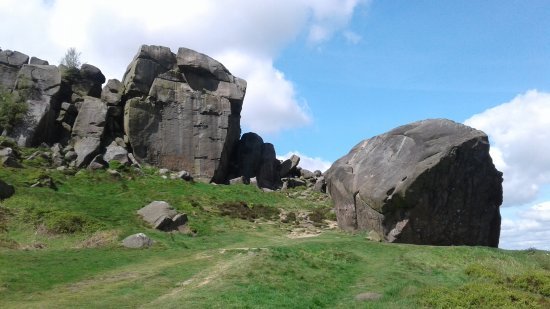 On Ilkley Moor Bar T'at! The "Cow and calf rocks" are popular spot for taking in the great views of Ilkley moor and the town below. "The calf" is a great challenge for older kids, but f you are a competent climber there are some great climbing and bouldering spots. The only problem will be getting that song out of your head!
After taking in the views, drop down into thetown of Ilkley for a spot of shopping down the high street or some refreshments in one of the many cafes, bars and bistros. If its a hot day, you could also check out the open air Ikley Lido swimming pool!
Campsite Suggestion: Ghyll House Camping, Ilkley
4. Explore "Yorkshire's Grand Canyon" at How Stean Gorge
This awesome 20 metre deep limestone gorge provides an action packed day out for all the family! At almost 1km long it can be explored via a network of narrow paths, bridges, tunnels and caves. More adventurous visitors can challenge themselves with the Via Ferrata course which takes you in and out of the water climbing rocks and shooting down natural slides. Warm up in your VW campervan with a hot brew after all that chilly water fun!
The nearby campsite also has a family adventure trail, which is a great way to spend an afternoon searching for clues and doing various activities.
Campsite Suggestion: Stud Fold Camping and Caravan Park, Lofthouse
5. Play in the Natural Geological Playground of Brimham Rocks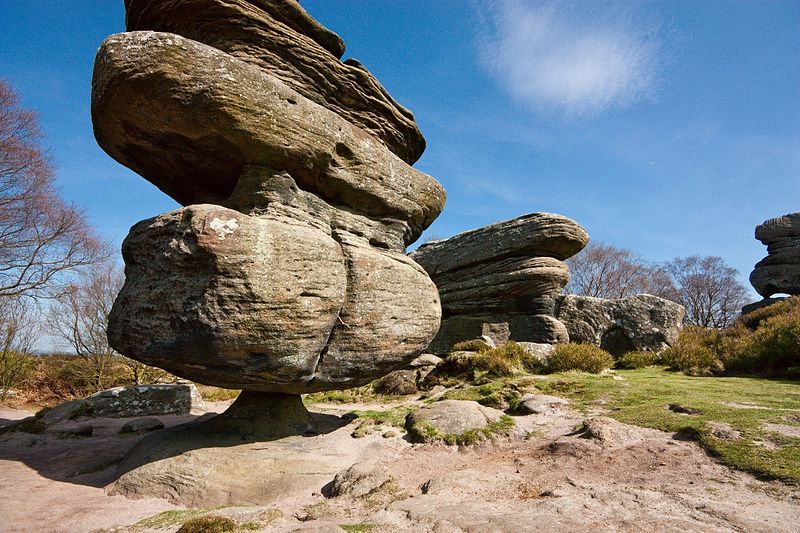 Full of weird rock formations, holes to crawl down and rock faces to scale, this place will keep you entertained for hours. Its also a lovely place to have a picnic. Nearby there is also the beautiful Fewston and Swinsty reservoirs which are a pleasure to walk around.
After all that fresh air, you can then head over to the world famous Betty's cafe in Harrogate for afternoon Tea, or maybe a dip in the Victorian Spa baths.
Campsite Suggestion: Breaks Fold Farm, Harrogate
So there's some ideas to get you started, if you want to go further afield, why not check out our other article on Hire a VW Campervan adventures outside of Yorkshire aswell!
Or why not just go ahead and book your VW campervan hire online today!?